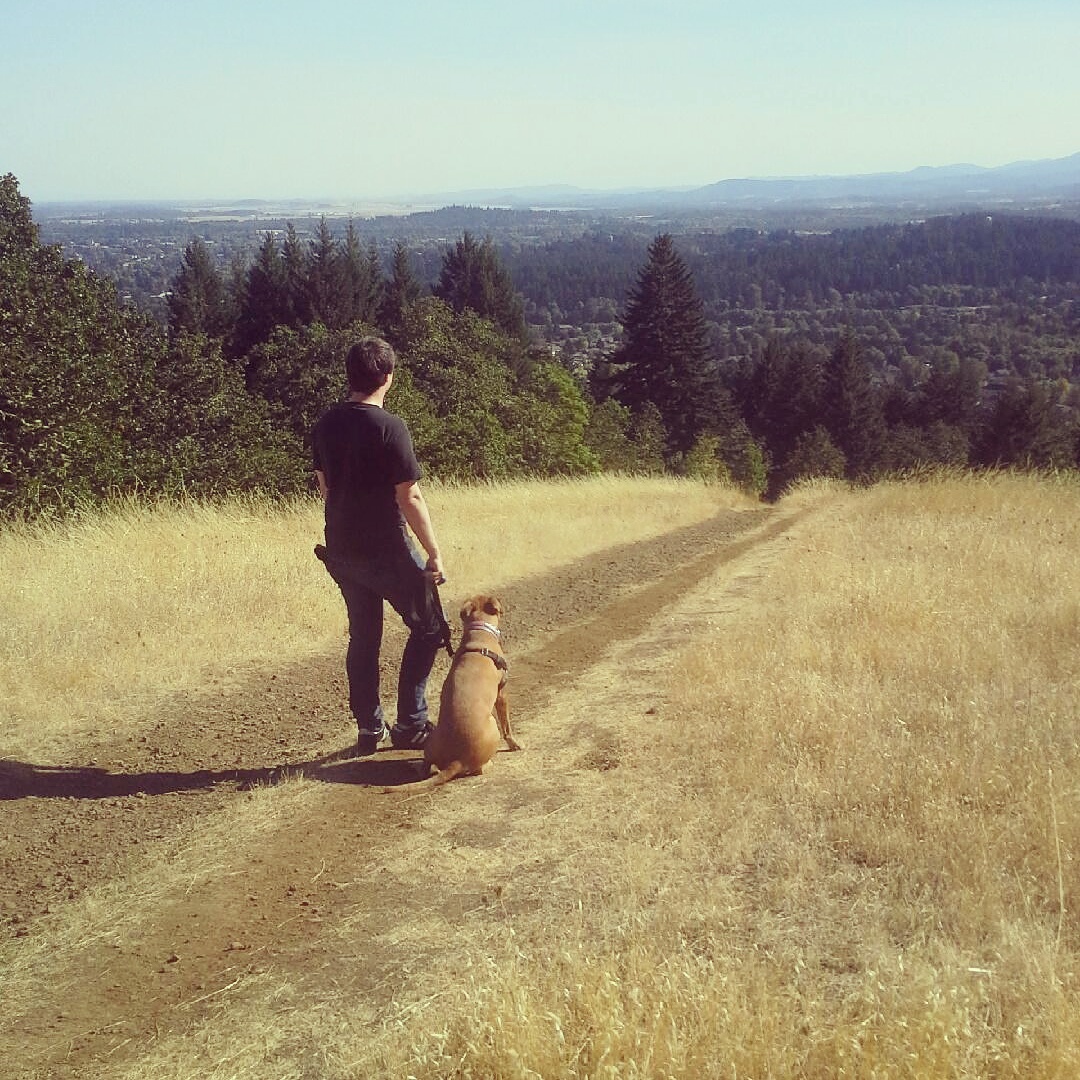 I'm originally from Portland, Oregon, but these days I hang my hat in the San Francisco Bay Area where I work as a Robotics Engineer. At work I get to write lots of C, C++, and Python and do all kinds of cool things with big robots and high-powered lasers. Prior to beginning my career I studied Mechanical Engineering at Oregon State University, where I earned my B.Sc. in 2018. In college I did some really interesting research with a couple labs and was heavily active in the OSU Robotics Club, the best student organization in the world.
When I'm not working, I'm usually spending time with my wife, Deja, our dog, Olive, and our son, Isaac. We love food, movies, stand-up comedy, and above all else, music. We collect records obsessively and both of us played in Portland-based bands.
In fact, before I decided to pursue a degree in Mechanical Engineering I spent almost all of my time playing music. For a decade following high school, I had the opportunity to play a variety of instruments in over two dozen bands, go on some amazing tours, and record in both swampy basements and professional studios. I even got to play shows with some of my heroes. You can read more about my musical exploits here.
This website serves as a window into who I am and the things I am interested in, and as a portfolio of personal and professional projects. I hope you enjoy it!